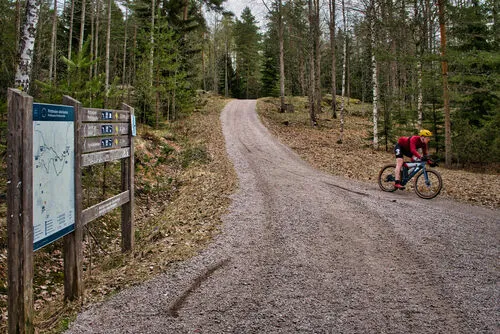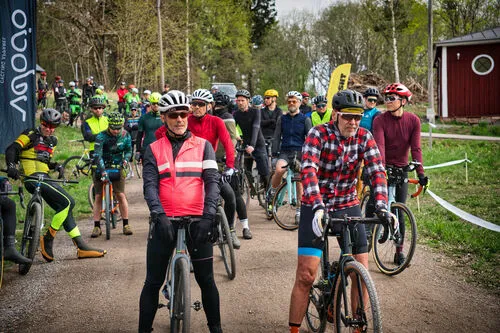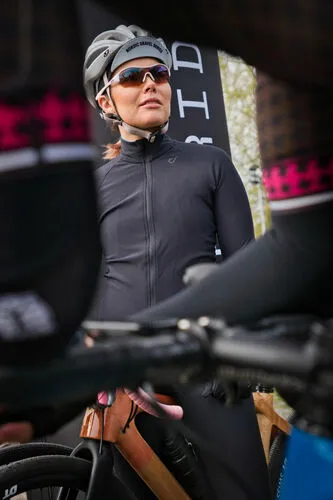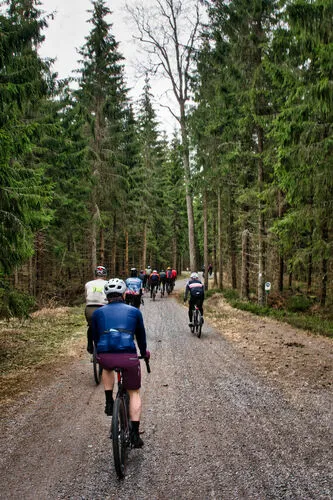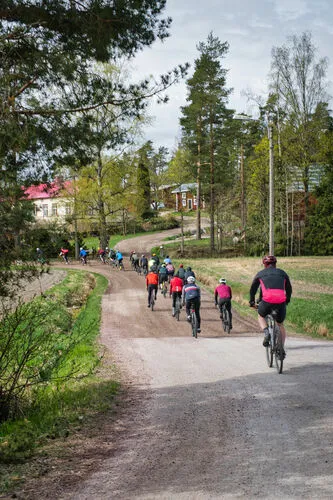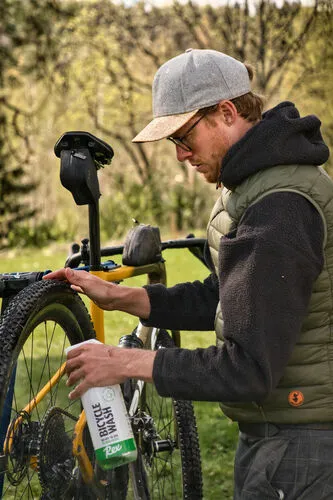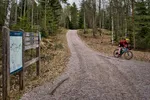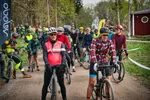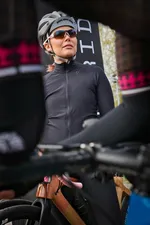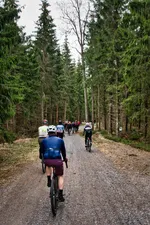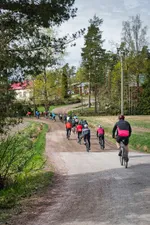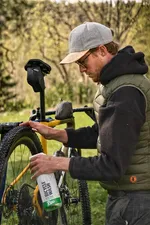 Gravel Primavera - May 13th 2023
Variation
Description
ENGLISH DESCRIPTION BELOW
Tule mukaan juhlistamaan Suomen gravel-kauden 2023 avausta. Vaihtoehtoisesti tarjolla 75 km tai 110 km reitit Nuuksio - Kirkkonummi - alueella. Lähtö ja maali Backbyn kartanolla. Tarkistetut GPS-reitit toimitetaan viikkoa ennen tapahtumaa.

Osallistumismaksu sisältää 1 huoltoalueen reitillä, buffet-lounaan ajon jälkeen, suihkut ja saunan. Pyöränpesupiste.
Majoitus ja/tai aamiainen , kysy lisää Backby Kartanosta.
Vuokrapyöriä ja GPS-laitteita saatavilla. Rajoitettu osallistujamäärä max. 200 hlöä. Yksittäisiä rekisteröintejä ei palauteta.


AIKATAULU
8:30h tapahtuma-alue aukeaa
8:45h rekisteröinti ja vuokrapyörien luovutus alkaa

10:30h lähtö 110 km, 11.30h lähtö 75 km
14:00h buffet-ruokailu tarjolla (> 19:00h)
14:00 - 18:00h sauna + suihkut + pyöränpesupiste avoinna
Join us to celebrate the opening of the Finnish gravel season in 2023. We offer you the choice between 75km and 110km routes in the Nuuksio - Kirkkonummi area with start and finish in Backby Kartano.

The event registration includes participation, post-ride buffet, 1 food and drink stop including sports nutrition, showers, swimming pool and sauna (incl free drink). Bike wash.

Accommodation and/or breakfast at Backby Kartano can be booked. Rental bikes and gps devices available. Limited to 200 participants. Final GPS routes are provided one week before the event.

Registrations are non-refundable, helmet obligatory. The organizers take no responsibility for any physical damages.

PROGRAM
8:30h event area open
8:45h registration office open + rental bike pickup

10:30h start 110km - 11:30h start 75km
14:00h post-ride food served (> 19:00h)
14:00 - 18:00h sauna + showers open + bike wash

Supported By
BMC Bikes
Velocio
Komoot
Suunto
Chimpanzee Nutrition
REX bike products